Adjustable Supporting Means
Each Visesnut case features an adjustable supporting means, an innovation developed and patented worldwide by Visesnut. The supporting means includes a built-in support belt, protective padding and neck support cushion.
Adjustable Support Belt
The built-in support belt is adjustable to embrace and hold securely many different gutiar body shapes and sizes, allowing one Visesnut case to give the excellent effect of custom-fitting to more than one guitar.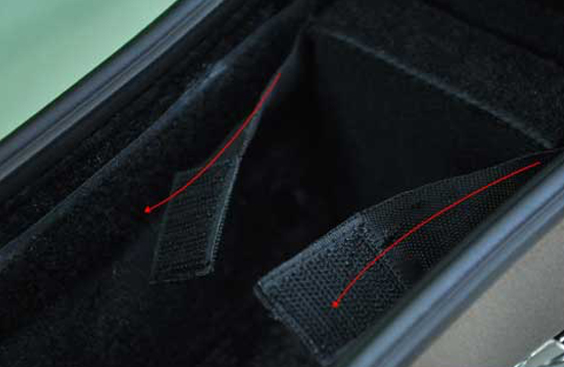 PROTECTIVE PADDING
The interior padding is lined with a well-selected soft and smooth material. The padding has the ability to memorize shape. Together with the support belt and the neck support cushion, it helps to ensure firm support resulting in the least possible movement of the guitar inside the case.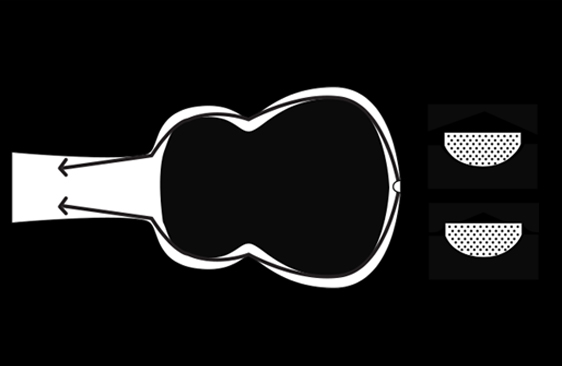 Once the support belt is adjusted to fit a guitar, the size and shape details of the guitar are memorized by the padding material at that time, and the supporting means is always ready to be adjusted for another particular guitar for the next use. The material, however, recovers its shape, if the support belt is readjusted to carry different guitars.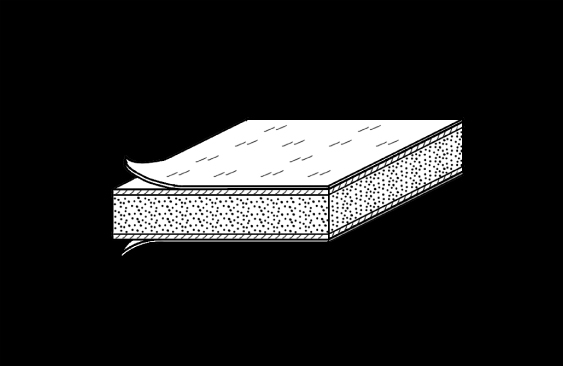 DOUBLE-WALLED STRUCTURE
The case body has a double-walled structure for enhanced protection. It is designed to withstand certain stress loads and absorb impact from drops and shocks. The double-walled structure also acts as an insulation that minimizes the effect of sudden temperature changes on the guitar by decelerating the transfer of temperature into the case.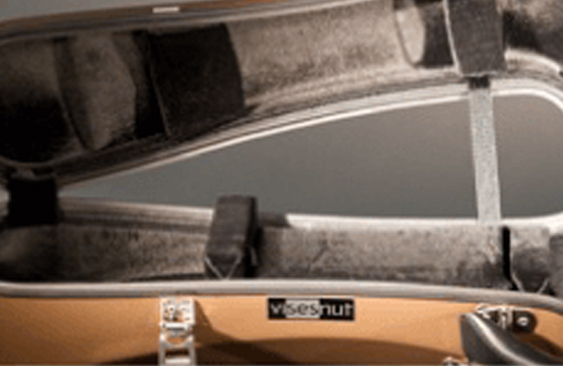 OTHER FEATURES
We pay attention to every detail and process of our production because we would like our work to reflect what we value.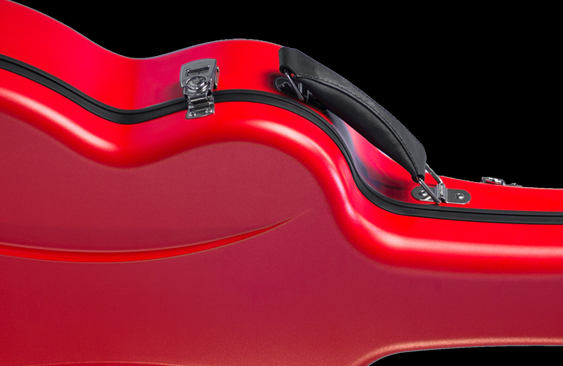 LEATHER HANDLE
Every Visesnut case comes with a sturdy handle, handcrafted with genuine leather for flexibility and durability.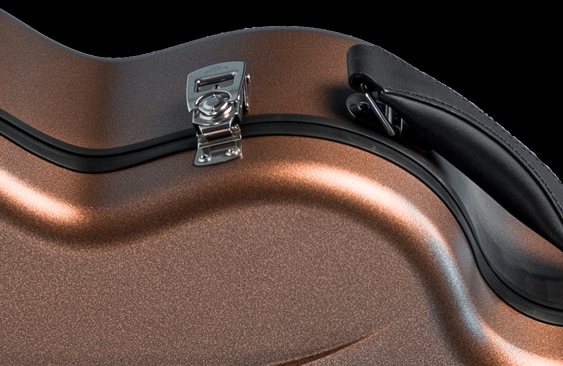 HIGH-QUALITY ACCESSORIES
We selected high-quality stainless steel and metal accessories to complement all Visesnut cases. Part of our value is never to compromise for anything less than fine workmanship.
Well-Balanced Standing Positions
Although designed for horizontal access, all Visesnut cases are well balanced to stand firmly in
both horizontal or vertical positions.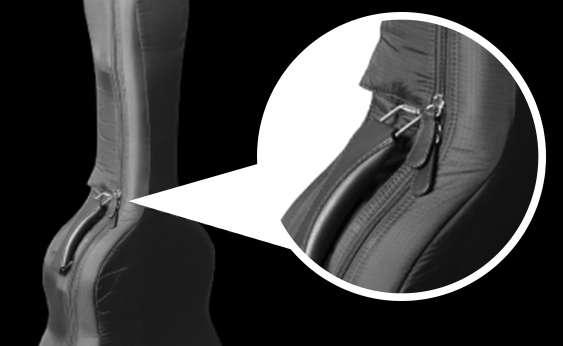 A Solution to TSA-Approved Lock Requirement
According to the information provided by the Transpor- tation Security Administration of the United States (TSA) on its website, the TSA may physically open passengers' luggages for inspection. It is therefore very necessary that luggages are readily accessible by TSA officials as locks may be cut off if they are not TSA-approved.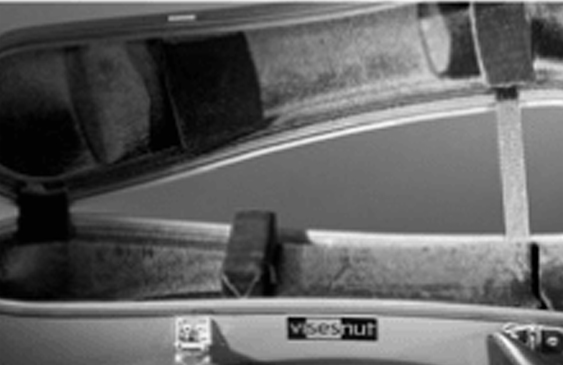 Currently, we are not offering guitar cases with TSA- approved locks. However, we have creatively designed our case covers to be an excellent alternative means to the TSA standard. In addition to giving protection to your Visesnut case from damage that may occur while traveling, our neatly sewn case covers come with lockable zippers, which may be secured by using TSA- approved locks. By covering your Visesnut case with a case cover, and securing the case cover zippers with a TSA-approved lock, you may leave the case unlocked for inspection.

(Please visit our product page for more information about our case covers.)
(VNC-CGPS-BK-4L)
SKU
VNC-CGPS-BK-4L
Brand
Visesnut
Shipping Weight
6.0000kg
Categories
Classical Guitar
Classical Guitar

Be The First To Review This Product!
Help other Hans Music users shop smarter by writing reviews for products you have purchased.
Customers Who Bought This Item Also Viewed